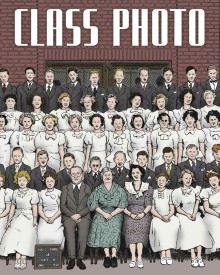 Click the cover to see the preview
At least 45% off the print price!

"A deeply entertaining exercise in imagination. With completely fabricated names and stories applied to the photo's cast of characters, Triptow's Class Photo is a collection of ridiculous fun and smart satire." – Tyler R. Kane, Paste

Like any good writer, cartoonist Robert Triptow likes to invent stories. When he stumbled across a real-life class photo of an anonymous 1937 public school under a pile of garbage, his imagination took off.

Several years later, the result is the utterly charming, completely original graphic novella Class Photo. Using the photo as a springboard, each student's fictionalized life is depicted in one-page installments. Triptow weaves these imagined lives in and out like so many dedications in a yearbook, mixing in social satire, elegant cartooning, occasionally disgusting hilarity, and plenty of good, clean fun.

What began as a self-motivating formal exercise has yielded one of the more whimsically engaging, original, and entertaining graphic books in recent memory.
OTHER BOOKS YOU MIGHT LIKE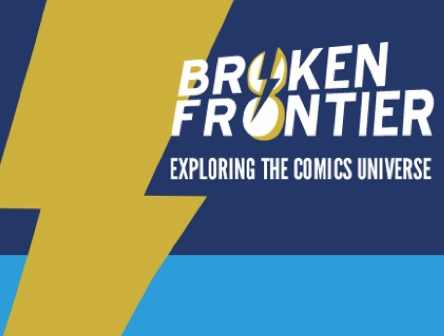 "Elegant cartooning and [a] sharp sense of humour." – Tom Murphy
"We've never seen anything like this found-art graphic novel, and we like it. Beyond that, Robert Triptow is a brilliant old-school underground cartoonist who almost never emerges with new work."