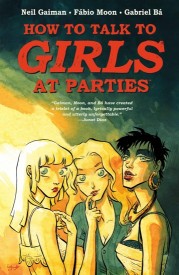 Click the cover to see the preview
50% off the print price!

Moon and Bá adapt the Gaiman story they were born to draw!

Two teenage boys are in for a tremendous shock when they crash a party where the girls are far more than they appear!

From Neil Gaiman—one of the most celebrated authors of our time—and award- winning artists Fábio Moon and Gabriel Bá, this sumptuous graphic novel is not to be missed!

"Gaiman, Moon, and Bá have created a triolet of a book, lyrically powerful and utterly unforgettable."—Junot Díaz

"How can something so strange and so beautiful also be so sad? Like a poem, a pattern, and a people whose world was swallowed by the sea, How To Talk To Girls at Parties is three things at once." — Kelly Sue DeConnick

"Had sneak peek at How to Talk to Girls at Parties. What boys fear! That girls are very smart aliens who will do frightful things to you in The Upper Room! Teenage angst. Lovely drawing/painting." —From a Tweet by Margaret Atwood


"A haunting ode to the lyric of girls, who for our protagonists represent a vast, uncharted universe. An extraordinary comic from three extraordinary creators."—Marjorie Liu

"Gentle, strange, and full of perfectly good advice ('You just have to talk to them!'), How to Talk to Girls at Parties is wise and odd. Neil Gaiman's writing is sweetly complemented by Fábio Moon & Gabriel Bá's art. It's a quirky delight."—Audrey Niffenegger

***
This title has regional restrictions and is not available in certain countries, including the UK.

This book is published in 'Zoom Mode'. It can be read page by page, and users can pinch zoom into the page to see more detail.
OTHER BOOKS YOU MIGHT LIKE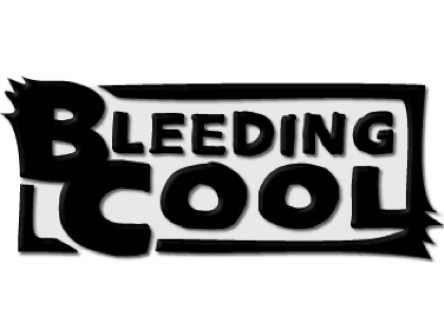 Between the dialogue we get from certain characters and the wonderful imaginative illustrations, there's a lot to soak in. It's truly an artistic masterpiece in my eyes.
Fabio Moon and Gabriel Ba, manage to create a strangely unique place in the everyday world that Gaiman has created. I will admit I loved the brilliant elegance of the "poem," despite the strangeness of the origin. The artwork manages to highlight some of the stranger but subtle parts of the story well and continues the two's amazing work.
How To Talk To Girls At Parties was already a masterpiece, award winning short story and now it's a masterpiece of a graphic novel that, honestly, everyone should read.