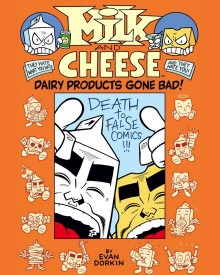 Click the cover to see the preview
At least 50% off the print price!

• 2012 Eisner Award Winner for Best Humor Publication

"You either find this really, really funny, or you don't … I find it really, really funny, and to hell with anyone who's a 'don't'." – Patrick Tobin, Multiversity Comics

A carton of hate. A wedge of spite. A comic book of idiotic genius. The Eisner Award-winning dairy duo returns in this deluxe edition collecting every single stupid Milk and Cheese comic ever made from 1989 to 2010, along with a sh*t-ton of supplemental awesomeness. This has everything you need! Don't judge it – love it! Or else!
OTHER BOOKS YOU MIGHT LIKE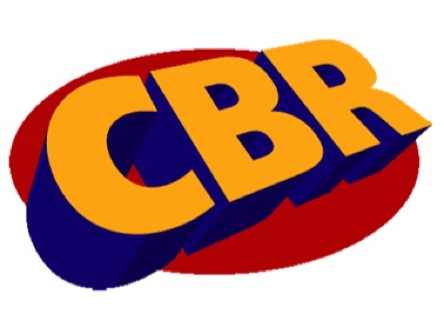 "Really, it is a testament to Evan Dorkin's skills as a comic book creator that he has managed to take a fairly one-note concept ("Milk and Cheese commit some violent act") and somehow keep it fresh and clever for so long."
"Dorkin's genius comes in minutiae. If the devil is in the details, then Milk and Cheese may be Satan's handbook. Beneath all the imagery, there is a really intelligent satirist at work. Dorkin levels his shotgun at the ghastly state of man and pop culture and fires off insight disguised as vulgarity. Don't get me wrong, the shit here is sick, but it is also smart and that is why it's so funny. Milk and Cheese isn't for everybody. Dorkin's rough edges, his black and white multi-faceted panels might be too busy for somebody who only digs capes and tights. For the rest of us, the ones who marvel (no pun intended) at the power of thinking outside the superhero box, this collection of Milk and Cheese gives clarity to the mission of Evan Dorkin and his incredible gifts."
•Writer/ Artist Asterios Polyp, Batman: Year One
"Evan's calcium-rich creations are guaranteed to spread lactose intolerance everywhere."