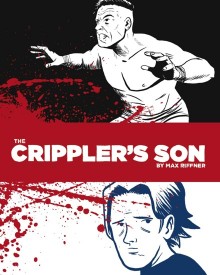 Click the cover to see the preview
A digital exclusive - not available in print!

When the Crippler comes to town for a wrestling match, James isn't awestruck, he's just trying to get by in medical school. Schooling that the Crippler has paid for.

In this debut work from Max Riffner, two brothers attempt to reconnect despite a wrestling ring's worth of differences. We guarantee you'll stay around until the final round.
OTHER BOOKS YOU MIGHT LIKE
"Riffner's use of restraint in The Crippler's Son is what made it such an effective story."