Click the cover to see the preview
This book is at least 65% off the print price!

"I'd say that The Bojeffries Saga is undoubtedly the funniest of Moore's writing, elegantly and comedically matched by the fluid stylings of Steve Parkhouse. But more than that I reckon it's one of his very best. Funnier than the hilarious D.R. & Quinch? Definitely. Better than Watchmen? Oh yes. Better than V For Vendetta? Yep. Better than Miracleman? Without question. Better than From Hell? Hmm… depends on my mood, but right up there." – Richard Bruton, Forbidden Planet

Jobremus Bojeffries is like any other father – trying to keep the peace in a house stuffed with two kids (Ginda and Reth), uncles Raoul and Festus, a baby and old Grandpa Podlasp. Never mind that one's a werewolf, one's a vampire, Grandpa is in the last stages of organic matter, and the baby puts off enough thermonuclear energy to power England and Wales…

All right, they're no ordinary family. And this is no ordinary book, with stories spanning decades, a whole chapter written as light opera, a Christmas episode, and an all-new 24-page comic bringing the Bojeffries up to the present day.

On every page, the wry and anarchic creativity of the creators shines through: Alan Moore's affectionate and penetrating grasp of human nature (and British culture) creates a kind of desperate poignancy in the characters, brought to memorable life by Steve Parkhouse's deft and articulate line work.

It's all there, untutored, unpolished, ramshackle and always on the edge of collapse. Very much like Britain itself.
OTHER BOOKS YOU MIGHT LIKE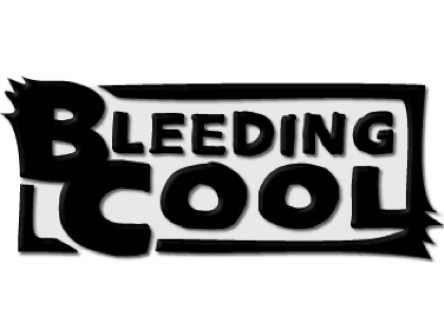 "As a high concept, it's very much a British version of The Addams Family or The Munsters, but with even more mundanity. … It's funny. Very very funny. The kind of dark comedy that British sitcoms would only get round to with the likes of Garth Merenghi, Snuff Box and Nathan Barley." – Rich Johnston
"Throughout its entire run the Bojeffries has been sheer, unmitigated fun. … It's been tough, it's been demanding – but the end result has always made me laugh."
"Think The Munsters written by Alan Bennett high on episodes of Coronation Street, all beautifully rendered in a style equal parts Robert Crumb and The Bash Street Kids' Leo Baxendale." - Mike Moran